With the primary aim of helping the government in providing affordable housing to Filipinos, our company was incorporated in 1983. At the initial stage of it's corporate life, it's financial stability was tested particularly during the turbulent years following the assassination of former Senator Benigno Aquino Jr. Steadfast to pursue it's commitment, inspite of economic difficulties (in the years 1984-86, 1990-91, & 1998), the company grew interms of manpower size and sales revenues. From a team of only five (5) employees and sales revenues of P 11.0 million, the company now lists more than 700 employees and has gross sales revenue of over P 2.0 billion at the end of 1999. It's land bank values worth over trillions already.
Our Strengths, Competitive Edge & Industry Image
>A multi-billion company listed in the TOP 500 CORPORATIONS in the Philippines.

>A leader in low-cost real estate industry.

>Viewed with respect by the then NHMFC and now PAG-IBIG and local banks due to the company's professionalism & standards in initial loan processing and qualifying.

>Run by professionals and experts in various fields.

>A progressive & financially sound company - being courted by commercial banks as perfectr loan portfolio account for it's prudence in financial and business management.

>With the best selling record and project delivery in the industry.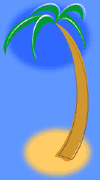 Our Three Business Magnate-Owners
1). LIN FAMILY OF HONG KUO GROUP OF TAIPEI, TAIWAN

- Vividly described as "The Ayala" of Taiwan.
- Owner of vast real estate developments in Taipei,
commercial and savings banks, has investment in
tourist related projects, has varied manufacturing
concerns in chemicals, plastics, steel, owners of
printing companies.
- Known for the Condo-vision and subways constructions
in Taiwan.

2). LEE FAMILY OF KAOSHIUNG, TAIWAN

- Famous as "The Orchid King" of Taiwan.
- Noted owners and developers of memorial lot projects.
- With numerous plastic injection industry in Taiwan
and overseas.
- Owner of Chin Su Plastics factory in Cavite
- Has varied agricultural and industrial estate
businesses in the Philipines and abroad.

3). NG FAMILY OF MANILA

- Owners of Rebisco (Republic Biscuit Co.)
- Owners of varied business interests such as
Nutrisnack, JGFoods Inc., Suncrest Inc., Rewoodco
Export (laminated plywood), July Manufacturing
flexographic packaging),and Purity Paper.
- Owners of Asia United Bank
- Owners of Manila Bay Development Corporation
(high-end commercial devt.).
- Owner of Paragon Finance Co.